Warmly celebrate the 73rd anniversary of the founding of the motherland! !
2022-09-30
The mountains and rivers are far and wide, the country is peaceful and the people are safe
Splendid China, prosperous birthday
On the occasion of the 73rd birthday of the motherland , let us jointly wish the country prosperity and strength!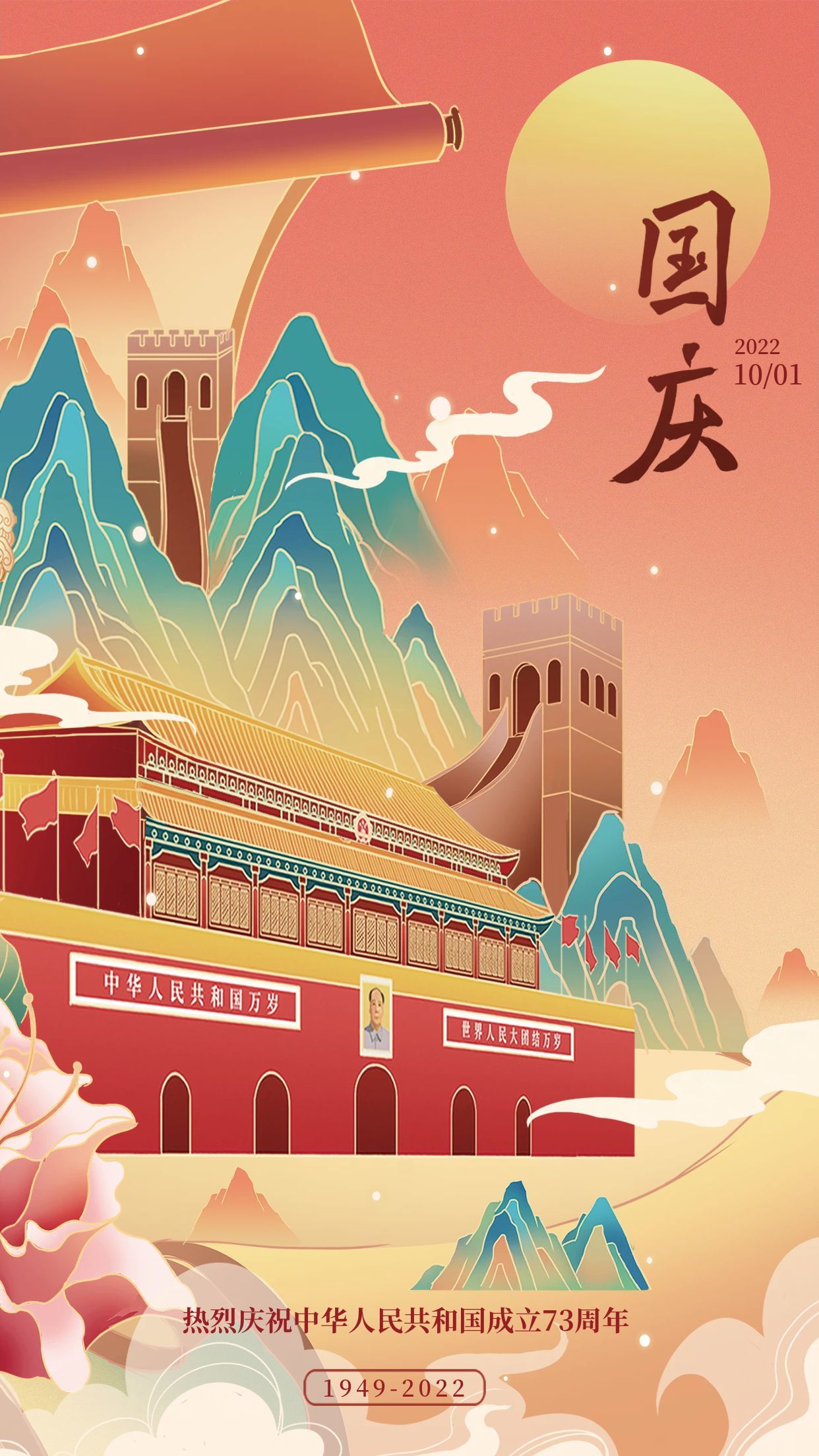 ---